An important reminder about data security
During these times, we wanted to take a moment to remind all of our customers of the importance of data and cyber security. We've developed a number of short resources to help your team to keep digital security front of mind.
Have you let your guard down?
Multiple government cyber security authorities have identified that during times of uncertainty such as COVID-19 ensuring cyber security practices are being adhered to is the best defence against a cyber threat. With more transactions moving online, it's important to remain alert and vigilant of data phishing and email scams. To help keep you aware of red flags, we've developed a quick guide on what to look for.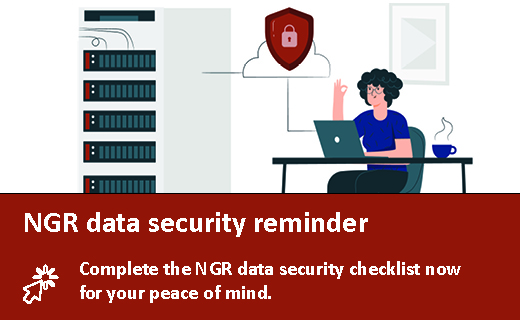 Data security with a remotely working team
As has NGR, many of your teams are now remotely working from their own homes in alignment to the physical distancing measures advised by Government and Health authorities. When transitioning your workforce to working from home, ensuring how NGR data is being accessed and data security measures are being observed by all individuals should be a priority for all of our data subscribers. We've linked below a short checklist to help identify how to manage NGR data security within your business.



COVID-19 compatible harvest deliveries
With the Agricultural industry determined essential operations by the Australian Government during COVID-19 restrictions, many growers will continue usual operations. The use of NGR data and the myNGR card is an ideal way to assist with observing physical distance measures while still receiving vital information along with load deliveries. To find out how your team can use NGR more effectively in times of limited human contact, check out the factsheet linked below.
Need some help? Please give our friendly, local team a call or email if you need some help with your account.